How to Stay Positive by Showing Love to Others | Easy DIY | Gift Ideas
"When we give cheerfully and accept gratefully, everyone is blessed." — Maya Angelou
Sometimes, we find ourselves in a slump and we don't know why. We can also allow the moods of others to bring us down. In return we unleash that negativity on others. And so, the cycle continues.
I believe in the power of giving. Giving of time, smiles, kind words a gift maybe.
I also understand that sometimes we may not have the money to give actual gifts. Like myself. Being self employed I don't always have the extra funds. So, I am a giver of things that I make with my hands. Which I need to do more of. I have taken a seat back at doing this. Thinking that the receiver may not like it. But sometimes, God puts us in the position to give, for His glory. You just never know who may need to experience a wave a God's love through us. And in doing so we create another aspect of positive vibes in our lives and into the world.
Here are some Ideas that you can try to brighten someones day.

Inexpensive Gift Ideas.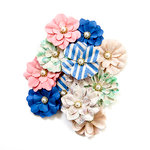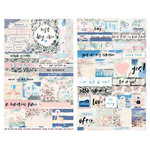 3. A Box of Positive Quotes or Bible Verses. Positive words can be engraved in our minds all day.
5. Wall Hanging. Bringing something symbolic of "good" in the home is a necessity.
Offer to Babysit for a mother that you know could use a day off to chill. This one day could help recharge a mom for an entire month. Trust me.
Know someone that may need help with dinner? One day offer to cook dinner for a friend. Something as easy as a nice hot pot of spaghetti can really make someones day.
Writing someone a nice "Have a wonderful day" message can bring a smile to their face. Grab a post it and get writing.
Have a good book laying around that you've read, an extra bible? Pass it along. One of my friends gave me a bible and devotional book once. I still have them, still read them and they still bring happiness to me.
As you can see, showing love to others can take just a few moments in our day but can make a great impact in someone's life. Can you think of someone that may need a pick me up? I can think of a couple. Do you have any ideas that I didn't mention above? Lets chat in the comments.
Thanks for spending a few minutes with me today.